WELCOME
Discover your unique spiritual path, together.
Sunday Services: 10:30 am
Sunday School: 10:45 am
Child care provided
Fellowship Hour: 11:30 am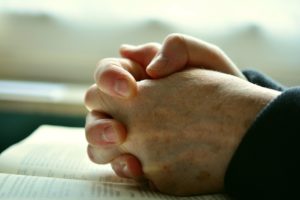 Join us for Wednesday Prayer Group
Many of us have felt the need for another time during the week to pray together. Each Wednesday in July and August will provide such an opportunity. We will gather from 6:00 – 6:30 pm. just prior to book group to share our thoughts and prayers with one another and with God. Please join us for this time of sharing the burden and declaring our joys during our extended Safer-at-Home weeks.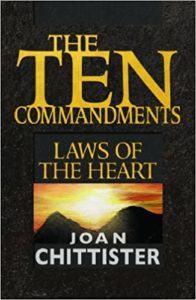 Are the Ten Commandments just a set of rules or are they a way of life? How does each one call us to reflect on our life and values? What does it mean to love God and our neighbor in a world where violence, greed, and fear threaten our lives, our values, our hearts? Joan Chittister answers these and other questions. Each chapter focuses on what one of the command-ments means for us today. The final two shed light on the two Great Commandments, Love God with all your heart, and your neighbor as yourself.
Our discussion will begin at 6:30 each Wednesday evening. You are invited to participate in this meaningful time of sharing and learning!
Looking for Child Care?
COVID-19 Update: Little Pilgrims is currently closed. Please stand by for updates.
Little Pilgrims Christian Learning Center is committed to delivering the highest quality of care.  We will provide a welcoming, nurturing, safe environment where children and families will be supported with love and opportunities to grow socially, emotionally, cognitively, physically, and spiritually.
New to Heritage Congregational Church? We welcome you.
Faith, Freedom and Fellowship are the hallmarks of the Congregational Way. As a Congregational Church, we are a freely gathered body, centered on Christ and bound together by covenant. We are a church that values spiritual growth, shared dialogue and working together for God's glory. We believe in the freedom of individual conscience regarding Biblical interpretation, and respect theological and social diversity. We invite you to join us in worshipping God. -Rev. Dr. Cynthia Bacon Hammer

A Congregational Church is one that is gathered together by covenant. Each church writes its own covenant. As a people of covenant, those who are members are said to "own the covenant," meaning that we are bound to God and one another through the words found therein.
Join us on Sunday
SUNDAY SERVICE
10:30 A.M.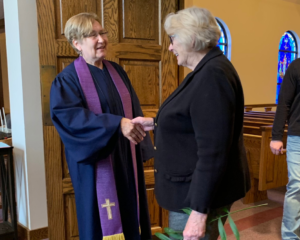 Contact
EMAIL: heritageoffice@heritagemadison.org
PHONE: 608-274-0833
FAX: 608-274-1340
ADDRESS: 3102 Prairie Rd, Madison, WI 53719